Porsche Winter Wheel Sets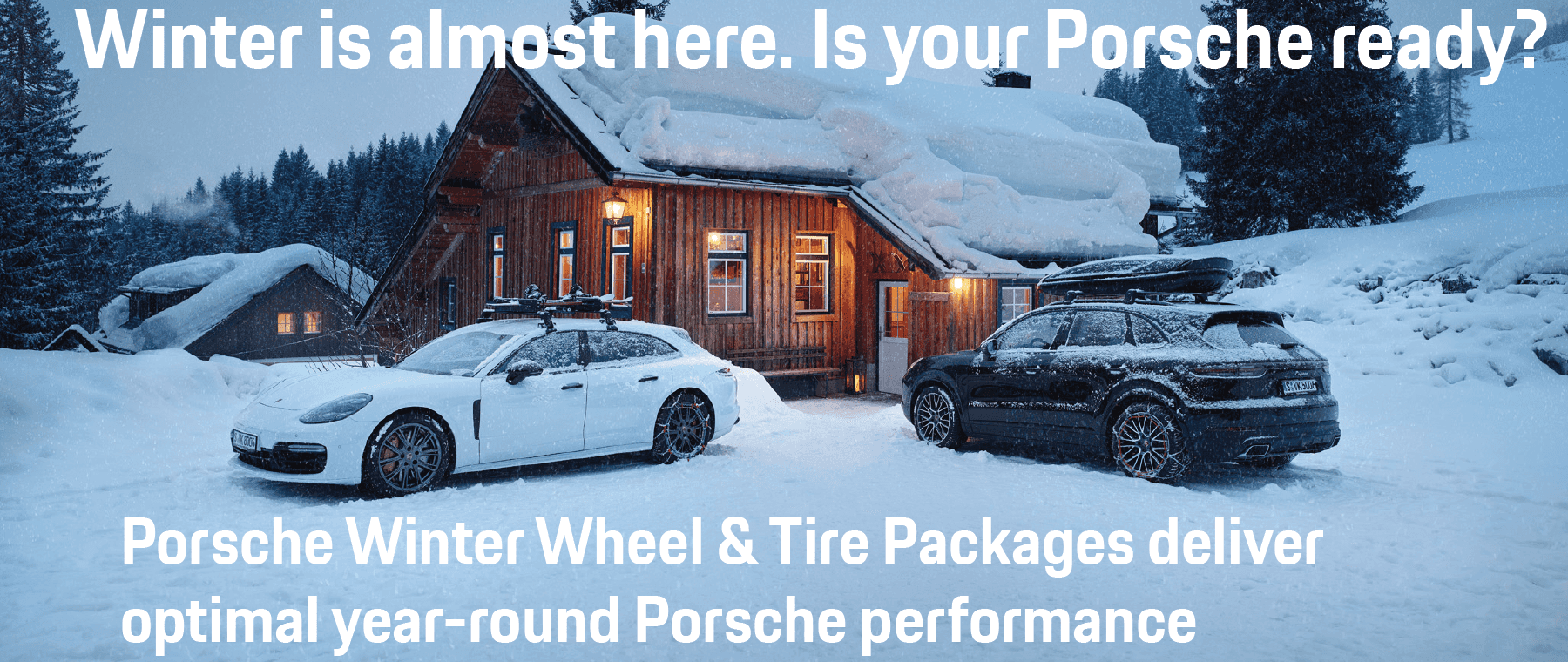 When is it time for winter tires?
Winter tires should already be fitted before snow falls because winter conditions for summer tires begin at temperatures below around 45°F. Below this point, the tire compound begins to harden – driving characteristics are worsened and braking distances increased. We therefore recommend that you fit winter tires during the colder months of the year.
Porsche Winter Wheel & Tire Package Benefits:
Promote safer travels for you and your family
On average, winter tires stops 30 to 35 feet shorter or two car lengths shorter in cold temperatures
As soon as the temperature goes below 45 degrees, winter tires optimize vehicle performance
Lessen stress on your winter journeys
Extend the life of your stored summer or all-season tires
Deliver optimal year-round Porsche performance
Choose confidence and Porsche performance this winter.
Peruse the below winter tire and wheel sets and select "I'm Interested" to have a Porsche Expert reach out while supplies last.
911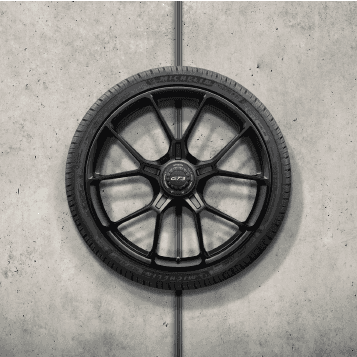 20/21-inch GT3 winter wheel-and-tire set painted in Black (satin-gloss)
$9142 excl. tax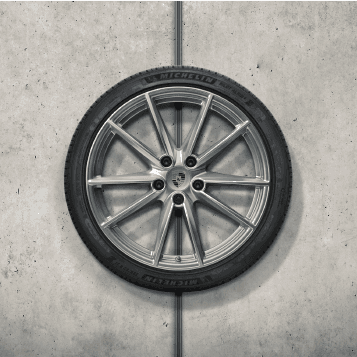 20-/21-inch Carrera S winter wheel-and-tire set
$5676 excl. tax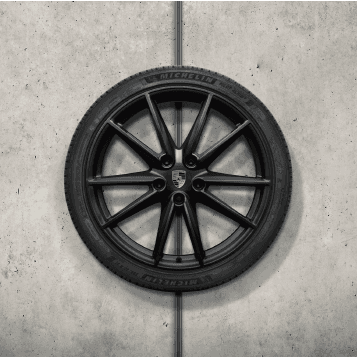 20-/21-inch Carrera S winter wheel-and-tire set painted in Black (satin-gloss)
$7033 excl. tax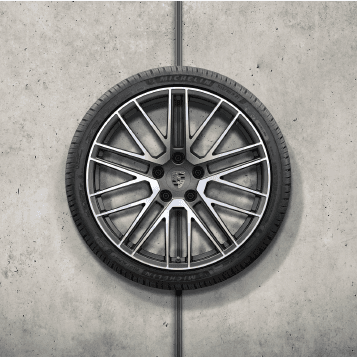 20-/21-inch 911 Turbo winter wheel-and-tire set
$7708 excl. tax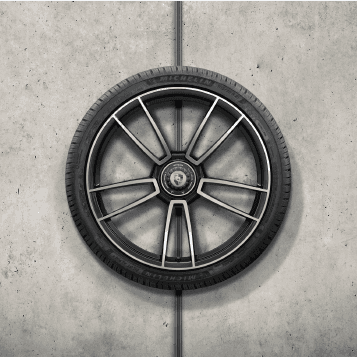 20-/21-inch 911 Turbo S winter wheel-and-tire set
$8903 excl. tax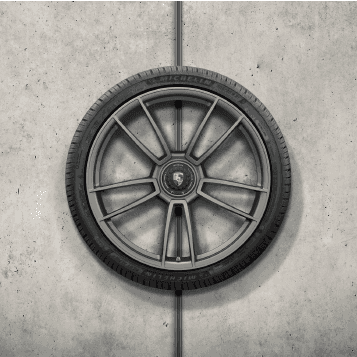 20-/21-inch 911 Turbo S winter wheel-and-tire set painted Platinum (satin-gloss)
$10098 excl. tax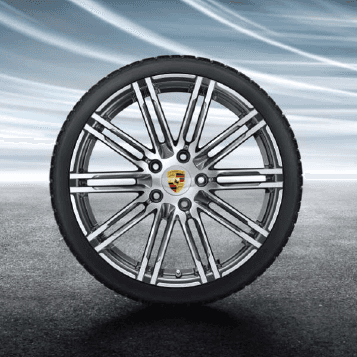 20-inch Turbo winter wheel-and-tire set
$7349 excl. tax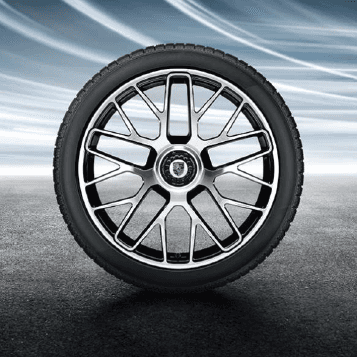 20-inch 911 Turbo S winter wheel-and-tire set
$7708 excl. tax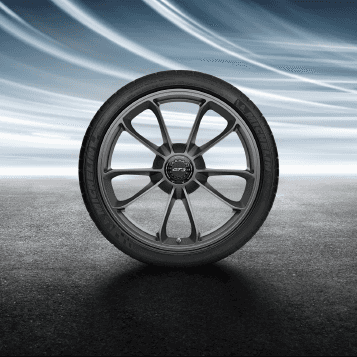 20-inch GT3 winter wheel-and-tire set painted in Platinum (satin-matt)
$7588 excl. tax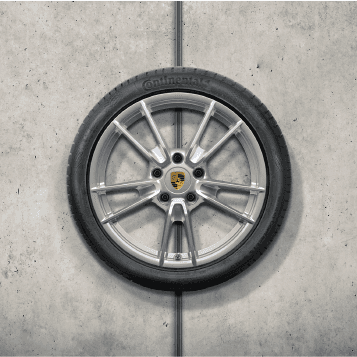 19-/20-inch Carrera winter wheel-and-tire set
$4481 excl. tax
718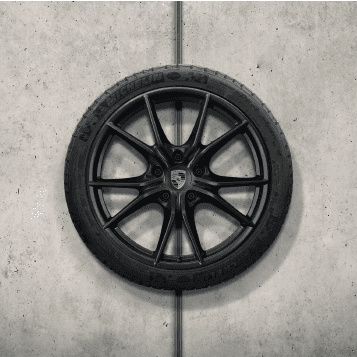 20-inch Carrera S winter wheel-and-tire set painted in Black (satin-gloss)
$6555 excl. tax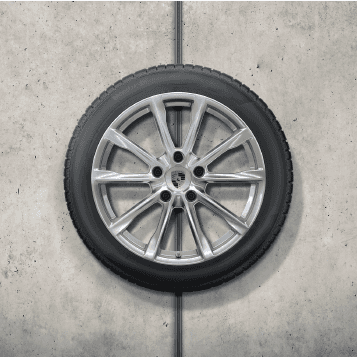 19-inch Boxster S winter wheel-and-tire set
$4242 excl. tax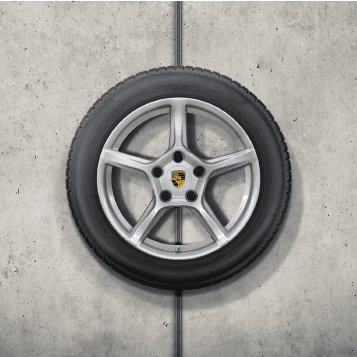 18-inch Boxster winter wheel-and-tire set
$3047 excl. tax
Taycan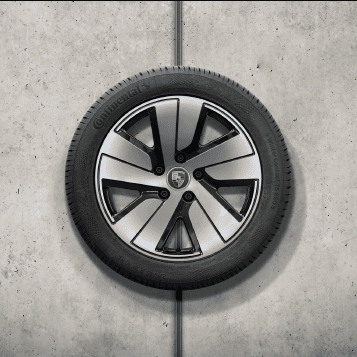 19-inch Taycan S Aero winter wheel-and-tire set
$4601 excl. tax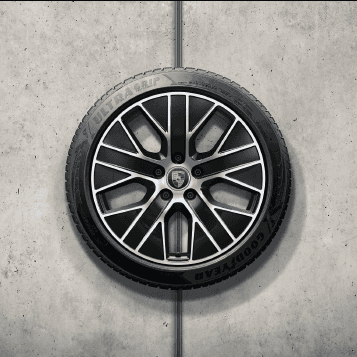 20-inch Taycan Turbo Aero winter wheel-and-tire set
$5796 excl. tax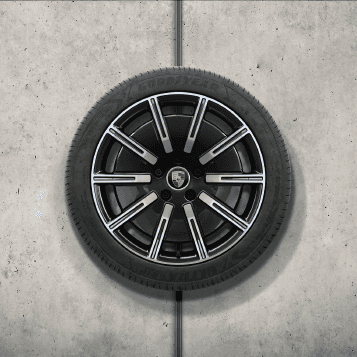 20-inch Sport Aero winter wheel-and-tire set
$6154 excl. tax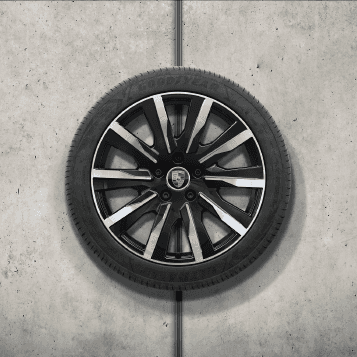 20-inch Taycan Tequipment Design winter wheel-and-tire set, painted in Black (high-gloss)
$7152 excl. tax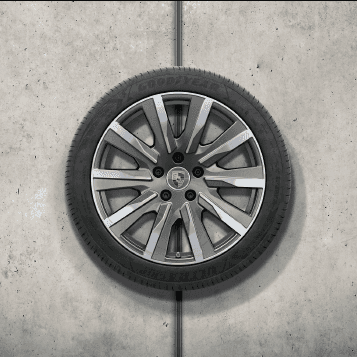 20-inch Taycan Tequipment Design winter wheel-and-tire set
$5796 excl. tax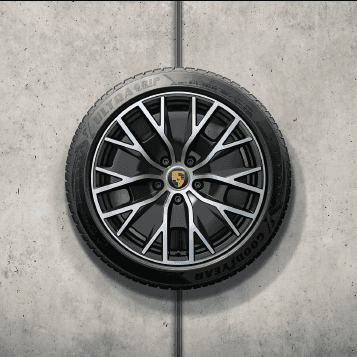 20-inch Taycan Turbo S Aero Design winter wheel-and-tire set
$6154 excl. tax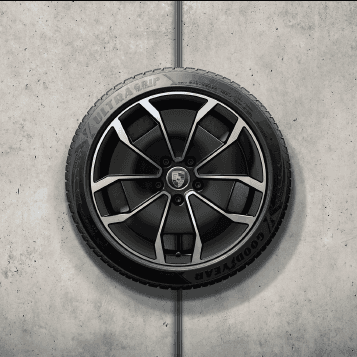 20-inch Taycan Turbo Aero Design winter wheel-and-tire set
$5796 excl. tax
Panamera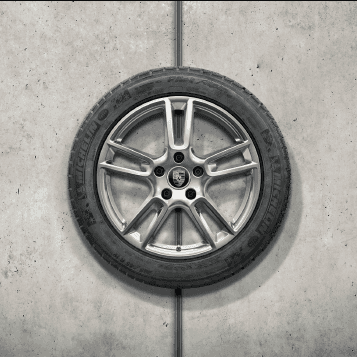 19-inch Panamera winter wheel-and-tire set
$4003 excl. tax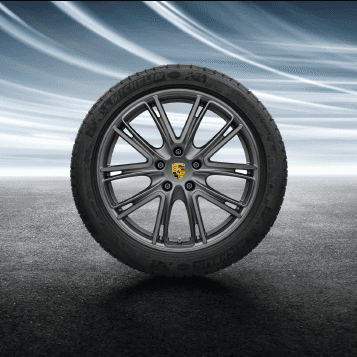 20-inch Exclusive Design winter wheel-and-tire set, painted in Platinum (satin-gloss)
$7511 excl. tax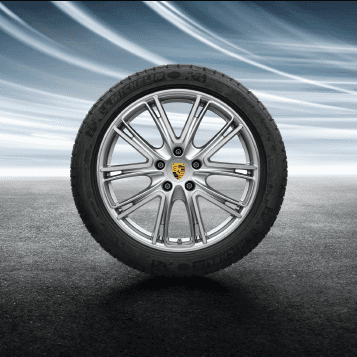 20-inch Exclusive Design winter wheel-and-tire set
$6154 excl. tax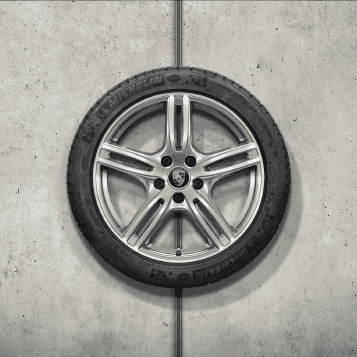 20-inch Panamera Turbo winter wheel-and-tire set
$5198 excl. tax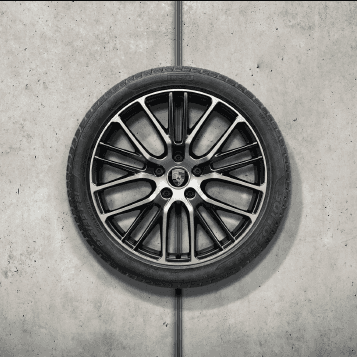 21-inch Panamera Exclusive Design Sport winter wheel-and-tire set, painted in Black (high-gloss)
$8467 excl. tax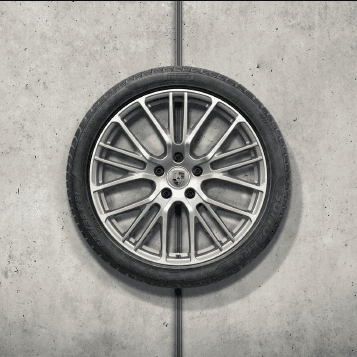 21-inch Panamera Exclusive Design Sport winter wheel-and-tire set
$7110 excl. tax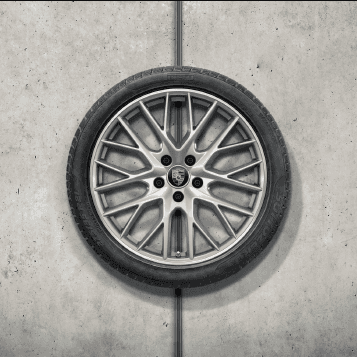 21-inch Panamera SportDesign winter wheel-and-tire set
$6752 excl. tax
Macan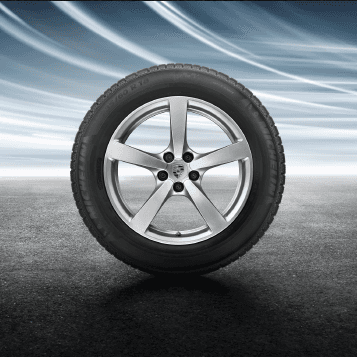 18-inch Macan winter wheel-and-tire set
$2868 excl. tax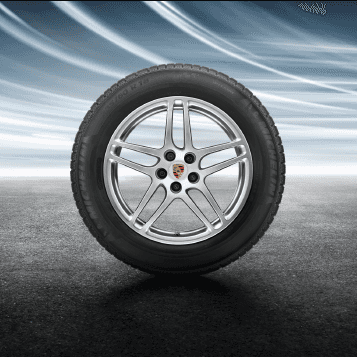 18-inch Macan S winter wheel-and-tire set
$3250 excl. tax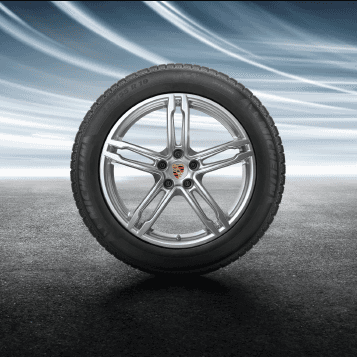 19-inch Macan Sport winter wheel-and-tire set
$3505 excl. tax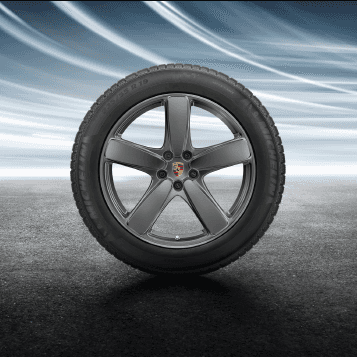 19-inch Sport Classic winter wheel-and-tire set, painted in Platinum (satin-gloss)
$6227 excl. tax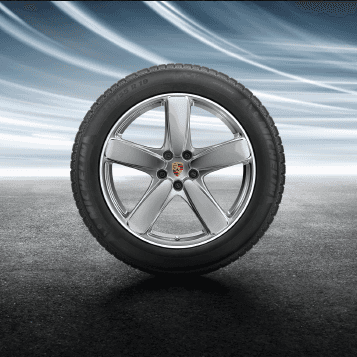 19-inch Sport Classic winter wheel-and-tire set
$4780 excl. tax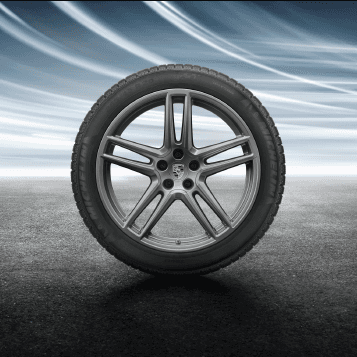 20-inch Macan Turbo winter wheel-and-tire set painted in Platinum (satin-gloss)
$7247 excl. tax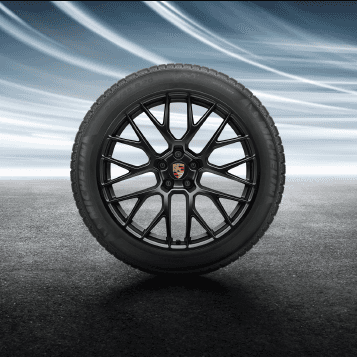 20-inch RS Spyder Design winter wheel-and-tire set, painted in Black (satin-gloss)
$7247 excl. tax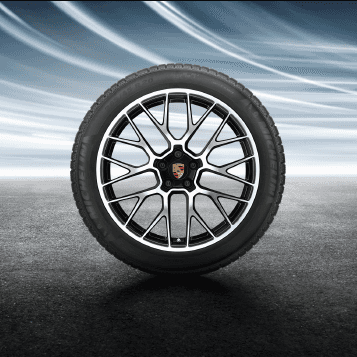 20-inch RS Spyder Design winter wheel-and-tire set
$5800 excl. tax
Cayenne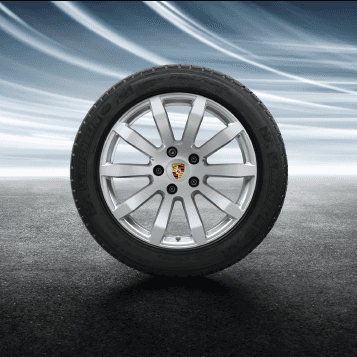 19-inch Cayenne S winter wheel-and-tire set
$4003 excl. tax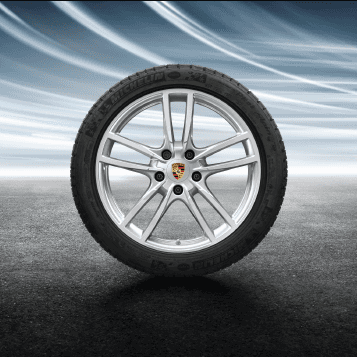 20-inch Cayenne Sport winter wheel-and-tire set
$5557 excl. tax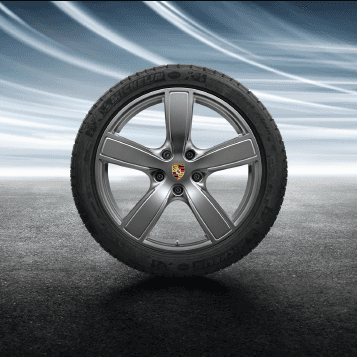 20-inch Cayenne Sport Classic winter wheel-and-tire set, Comfort, painted in Platinum (satin-gloss)
$6991 excl. tax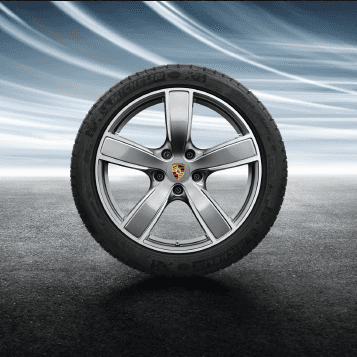 20-inch Cayenne Sport Classic winter wheel-and-tire set, Comfort
$5796 excl. tax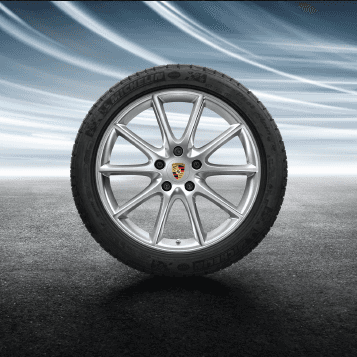 20-inch Cayenne Design winter wheel-and-tire set
$5198 excl. tax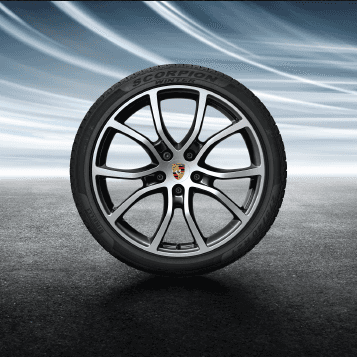 21-inch Cayenne Exclusive Design winter wheel-and-tire set, painted in Black (high-gloss)
$8467 excl. tax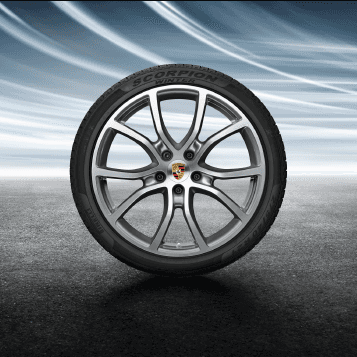 21-inch Cayenne Exclusive Design winter wheel-and-tire set
$7110 excl. tax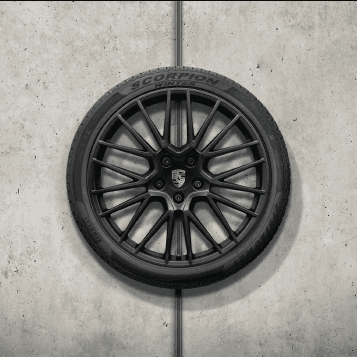 21-inch RS Spyder Design winter wheel-and-tire set, painted in Black (satin-gloss)
$7947 excl. tax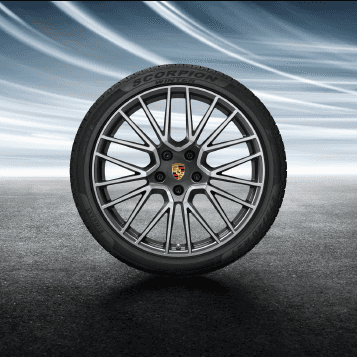 21-inch RS Spyder Design winter wheel-and-tire set
$6752 excl. tax