Cars & Caffe
Ray Catena Porsche is proud to announce their first Car Show of 2019.
In conjunction with Cars & Caffe Bergen County,
we're happy to host our family of auto enthusiasts for a morning of Cars & Caffe.
Arrive by 9 am and depart by 12 noon
Coffee generously provided by Starbucks (across the street from us).
ALT 92.3 will be here with music & giveaways!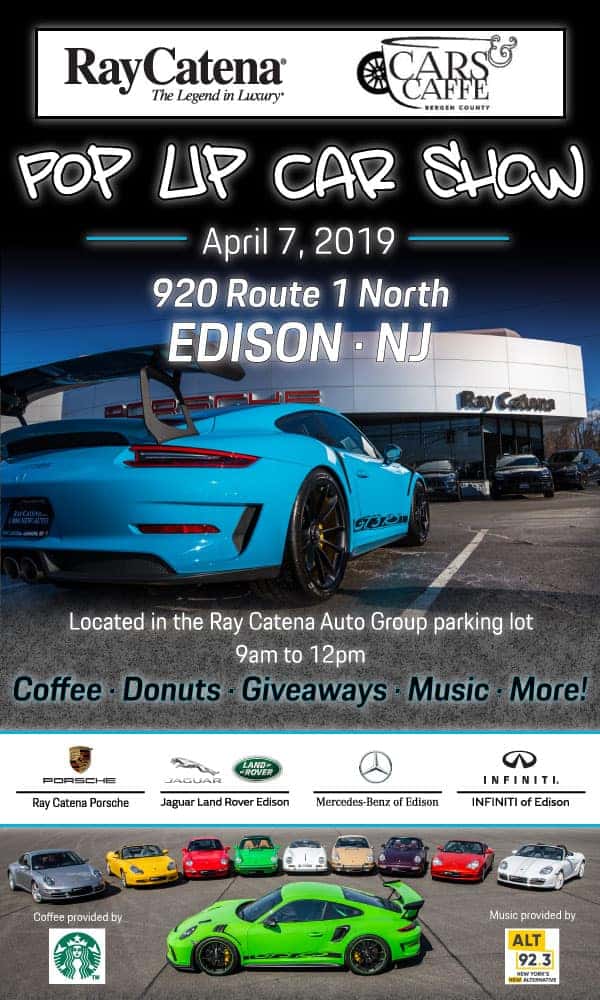 Please contact us for more details @ 732-205-9000