Not Your Average SUV, Its a Porsche
The 2019 Porsche cayenne is not your average SUV. The Caye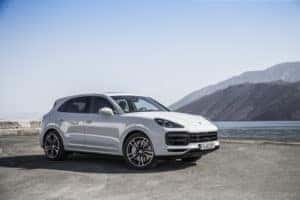 nne is currently available with four different trim levels, all coming with an arsenal of customization options to your choosing. Trim levels include: Cayenne, Cayenne S, Cayenne Turbo and the Cayenne E-Hybrid. Each model is packed with new tech features and a timeless sporty design. No matter the model, you'll be able to travel across New Jersey and New York as everyone drools over its dynamic sport design. With the Cayenne you'll be in time to drop your kids off at school and have some you time. All this, while feeling a combination of comfort and sportiness. That's what ultimately makes the Cayenne different than the average SUV. Instead it remains what it always has been: a Genuine Sports Car.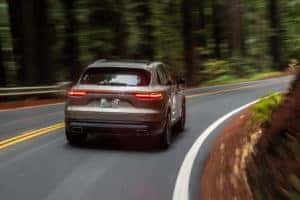 The Cayenne model comes with a Turbocharged V6 that produces 335 hp and 332lb-ft. An incredible 0-60 mph in just 5.9s and a top track speed of 152 mph. The Cayenne S model is paired with a Twin-Turbocharged V6 that puts out 434 hp and 406 lb-ft. A 0-60 mph in just 4.9s and a top track speed of 164 mph. If you find yourself asking for more, we got more. The Cayenne Turbo comes packed with a Twin-Turbocharged V8 that puts out 541 hp and 568 lb-ft. A 0-60 mph in 3.7s and a top track speed of 177 mph. Featuring a full spectrum of horsepower and torque ranges, each Cayenne engine configuration offers a unique driving personality.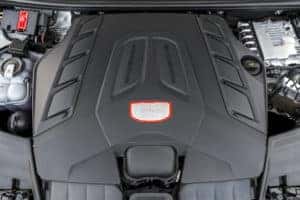 The new Cayenne is offered with an arsenal of customization options for you choose from. Starting with the paint of the vehicle to the stitching and leather colors you prefer… It's truly an endless selection to choose from. Yet another reason the Cayenne is not your average family SUV.
To checkout our 2019 Porsche Cayenne inventory click View Our Cayenne Inventory . Should you have any questions on customizing your new Porsche Cayenne contact us at (732) 205 9000 to talk to a Porsche Certified Brand Ambassador today. Our office hours are Monday-Friday: 9AM-8PM, Saturday: 9AM-6PM and Sunday: closed. Follow us on our other platforms, such as Instagram and Facebook to stay updated on Porsche news and much more.
Whether you're a Porsche 911 enthusiast from Berkeley Heights or a Porsche Cayenne driver from Monroe, we've got you covered. Ray Catena Porsche proudly serves clients from all over New Jersey and New York. Minutes over the Outerbridge Crossing on Route 1 in Edison, we're conveniently located to Staten Island, the Garden State Parkway, New Jersey Turnpike, Route 287, Route 18, Route 9 and more!